Key Strengths of Caliber
In 25 years, we've earned a leadership position in the industry and a place in the lives of our teammates, customers and communities. For every customer whose vehicle is back on the road, every teammate and every community we serve, Caliber is more than just a company. 
Purpose
We've made automotive service human again. We give people a reason to trust an industry that was anything but transparent. Restoring the Rhythm of Your Life® is about more than just technical expertise. It's about the passion our teammates bring to helping people in our centers and through initiatives like NABC Recycled Rides®, the Restoring You Food Drive, our American Heart Association partnership, Toys for Tots, and so many more.
Tech-Driven
Caliber was built by techs, for techs. We support body technicians and all of our teammates with opportunities for long-term growth and unlimited earning potential. From day one, we provide the training, certifications, benefits, state-of-the-art equipment and facilities our techs need to succeed and thrive.
Training & Opportunity
With so many different career paths available to our teammates, success isn't one-size fits all. We offer viable career options no matter the skill level, like our Technician Apprentice Program (TAP) for entry-level technicians. Master technicians can become TAP trainers and earn more while influencing the next generation of auto body technicians and passing along their craft.
Parts & Partnership
Throughout our 25 years, we have formed strong relationships with some of the biggest names in auto manufacturing, equipment providers and more. These partnerships allow our teammates unfettered access to training, procedures, parts, and tools to make them even more effective.
Quality
Our commitment to quality doesn't stop when the repairs are done. We partner with top providers to ensure our teammates have the equipment they need. We use VeriFacts as a third-party verification resource, validating our repair process to ensure safe, accurate repairs.
Caliber Growth
Throughout our 25 years, we've achieved consistent growth. Now more than ever, we have more customers to serve, teammates to support and strategic partnerships to build. We continue growing by investing in complementary automotive service businesses, including Caliber Auto Care and Caliber Auto Glass.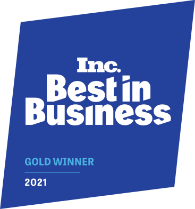 Caliber earned the gold medal in the Extra Large Company category of the Inc. Best in Business award. Inc.'s editors chose Caliber for the positive difference our Restoring You™ community platform has made across the country. Among all the companies Inc. recognized for leading with purpose, we are the only auto services provider to make the list.