'Restoring You' Food Drive: Spotlight on the North Texas Food Bank, easing child hunger with its Food 4 Kids program
Our ninth Annual 'Restoring You' Food Drive is in full swing, and we at Caliber have teamed up with local/regional food banks around the country to help alleviate child hunger in communities we serve. Through partnerships like with the North Texas Food Bank, not to mention teammate and public support, we are thankfully able to further our purpose: Restoring the Rhythm of Your Life®. This year, the NTFB—and all of our food bank partners nationwide—has had to meet unprecedented needs, including just last weekend its largest food distribution in history.
Did you know that one in every four North Texas kids is food insecure? Which is why the NTFB, through its Food 4 Kids program, works so closely with schools and social services in 13 counties to distribute and serve nutritious foods to kids in need, not only during the school week and year but also on weekends and during summer months. In fact, the NTFB's Food 4 Kids program operates in hundreds of North Texas schools, feeding hundreds of thousands of hungry children every week.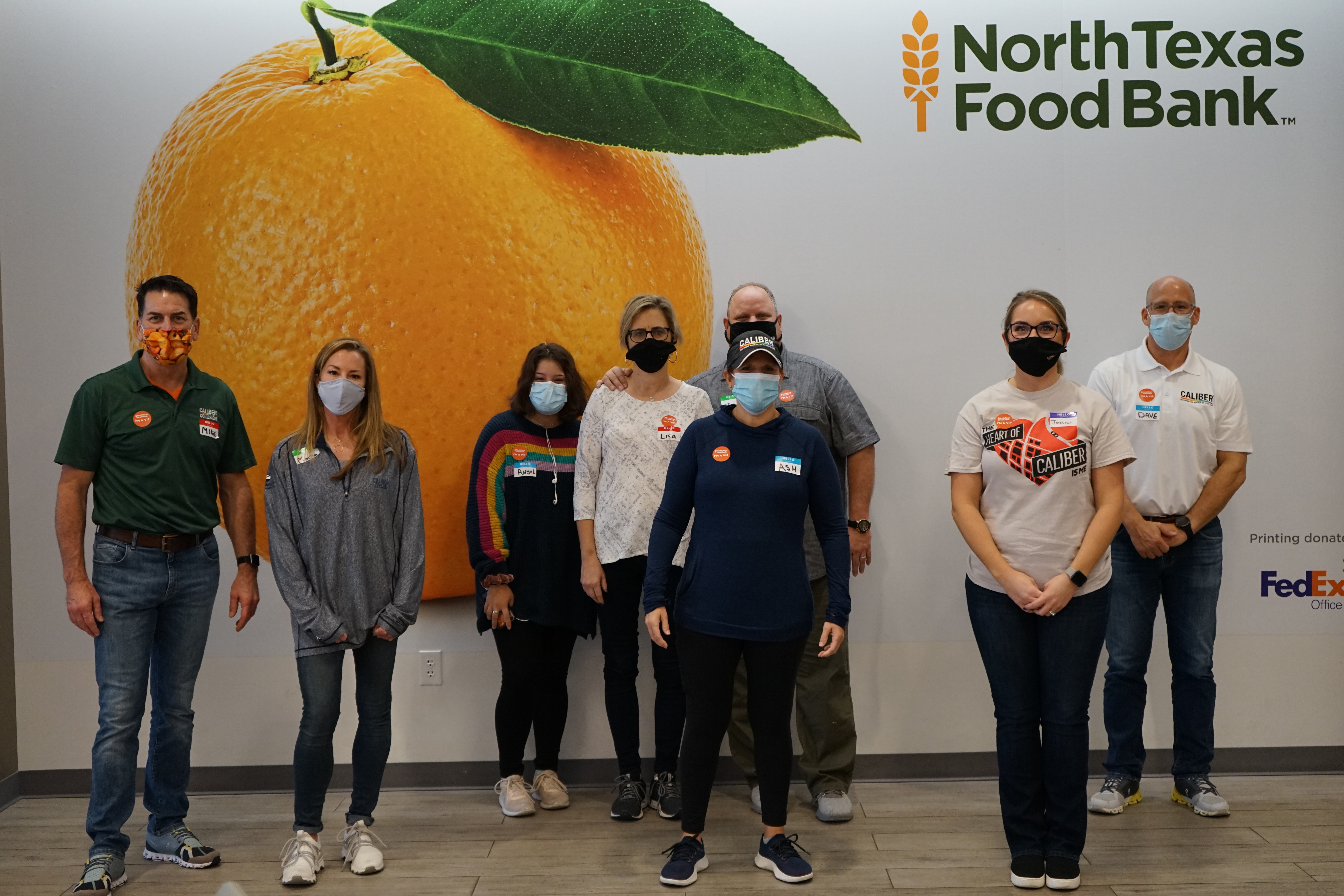 On Nov. 14, Caliber executives and other teammates joined volunteers at the NTFB's distribution center in support of the Food 4 Kids program. All told, volunteers filled 11 pallets—9,900 pounds of food—equivalent to 8,250 meals, which will be distributed this week to local children.
Working hand in hand with our partners, to serve communities in need, is the Caliber way. Want to volunteer with the NTFB or your local food bank(s)? Visit ntfb.org/get-involved/volunteer or feedingamerica.org/take-action/volunteer for volunteer opportunities in your area.
Published November 2020
How can we help? Let's get you back on the road
Get an estimate
Tell us about you and your vehicle to get a free initial repair estimate.
Schedule an appointment
Find a time that works best for you and we'll start Restoring the Rhythm of your Life.
Contact Us
If there's something specific you need help with, let us know.