'Restoring You' Food Drive: The Atlanta Community Food Bank's holiday push, aided by Caliber Auto Glass and partner Protech Automotive Solutions
In fulfilling our purpose of Restoring the Rhythm of Your Life®, including with our ninth annual 'Restoring You' Food Drive, Caliber teammates are working hand-in-hand with more than 70 food bank partners nationwide to ease child hunger and food insecurity in the communities we serve. As unprecedented hunger relief needs continue to rise, one such partner of ours, the Atlanta Community Food Bank, last week distributed a record-breaking amount of food—11 million pounds—throughout the 29 Georgia counties it assists.
Beyond Caliber's virtual fundraising efforts for the ACFB, Atlanta-area Caliber Auto Glass teammates, alongside those with partner, Protech Automotive Solutions, joined forces over the weekend, using their collective vehicles to transport critical food donations in support of the ACFB's 700 food distribution network organizations across Georgia.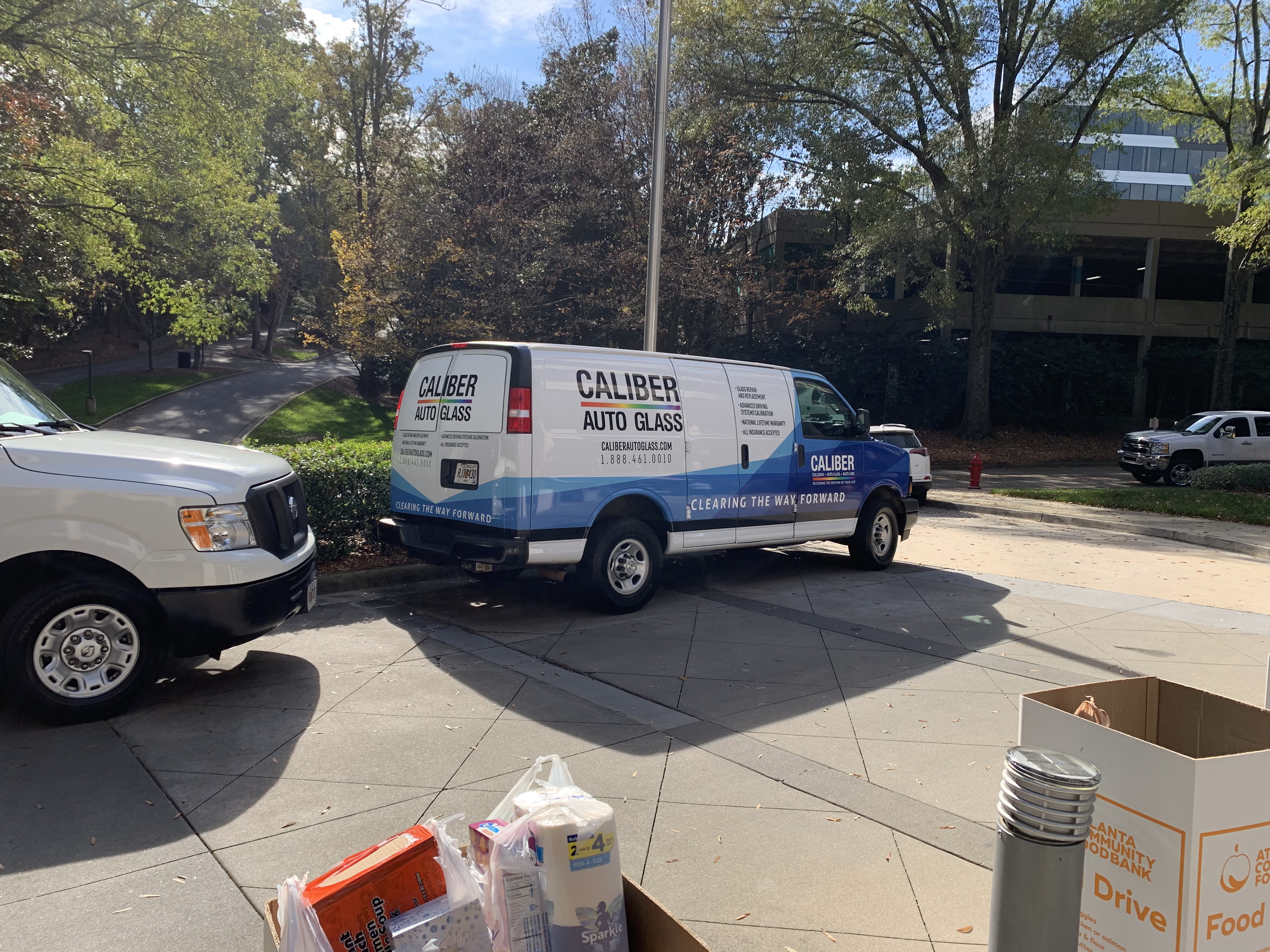 It's worth noting that Protech and Caliber Auto Glass are uniquely set up to deliver not only calibration and auto glass repair services to customers, but also serve the community in dynamic ways — in this case, crucial food donations at a time of year (and in a year like no other) when Georgians so desperately need them.
To find volunteer opportunities with food banks in your area, go to feedingamerica.org/take-action/volunteer.
Published December 2020
How can we help? Let's get you back on the road
Get an estimate
Tell us about you and your vehicle to get a free initial repair estimate.
Schedule an appointment
Find a time that works best for you and we'll start Restoring the Rhythm of your Life.
Contact Us
If there's something specific you need help with, let us know.