Honoring Those Who Serve: Giving the Gift of Christmas to Local Military Families Through Caliber's Third Annual Partnership with Holidays and Heroes
In fulfilling our purpose of Restoring the Rhythm of Your Life®, for the third year, we at Caliber have partnered with Holidays and Heroes to adopt local North Texas military families to create an unforgettable Christmas experience. This year, our teammates donated gifts for 15 military families consisting of more than 40 children and 25 adults.
Holidays & Heroes, a grassroots organization of community volunteers in North Texas, provides holiday assistance to young military families stationed at Naval Air Station Fort Worth Joint Reserve Base. With a mission to show these families that they are not alone, that their neighbors in the community truly care about them, Holidays & Heroes is able to accomplish this through sponsorship of military families by local residents who, in turn, provide gifts—and a unique Christmas experience—to recipients.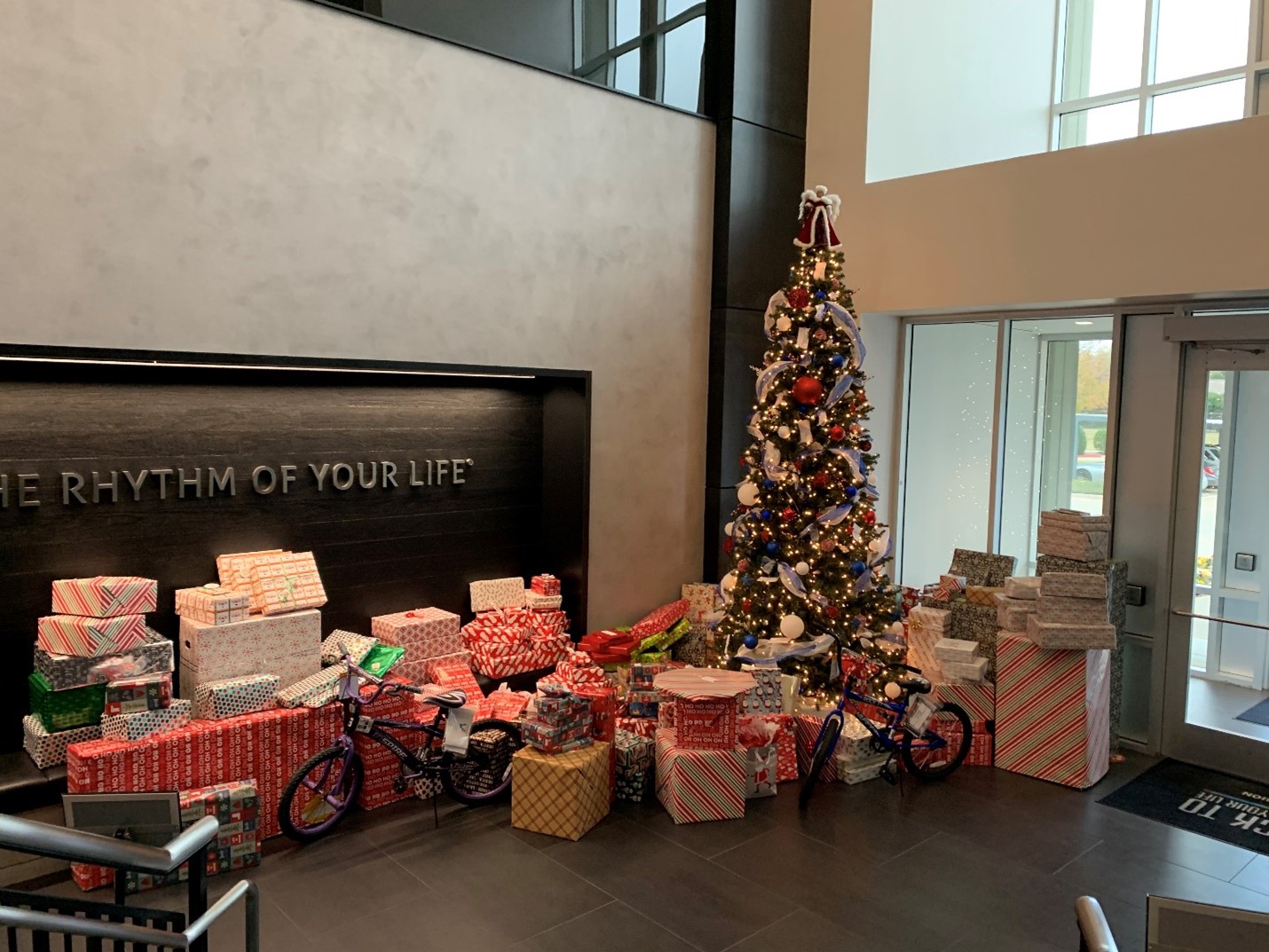 But efforts like these take a village: in our case, the support of partners such as Caliber Auto Glass and Protech Automotive Solutions. With a mobile service business model, both were able to use their branded vehicles to transport donations from Caliber's home office in Lewisville across town to the Naval Air Station Fort Worth Joint Reserve Base.
As the holiday season is upon us, we are especially grateful for our teammates and partners who strive every day to embody our purpose of Restoring the Rhythm of Your Life®.
To learn more about Holidays and Heroes, visit holidaysandheroes.org/learnmore.html. To learn more about Caliber's history of community involvement, visit caliber.com/why-caliber/restoring-you.
Published December 2020
How can we help? Let's get you back on the road
Get an estimate
Tell us about you and your vehicle to get a free initial repair estimate.
Schedule an appointment
Find a time that works best for you and we'll start Restoring the Rhythm of your Life.
Contact Us
If there's something specific you need help with, let us know.