Committed to Our Purpose: Caliber Gives the Gift of Reliable Transportation to a California Sailor
True to our purpose of Restoring the Rhythm of Your Life®, we at Caliber proudly support deserving veterans, frontline workers and other heroes through the gift of reliable transportation. On March 3, 2021, our Spring Valley, California center teammates handed the keys to a newly restored 2015 Hyundai Elantra to Seaman Apprentice Renz Michael Palaylay. As part of our partnership with the National Auto Body Council's Recycled Rides® program, our technicians volunteered their time and expertise to restore this vehicle donated by Farmers Insurance to pre-accident condition.
Our Spring Valley General Manager Chuck Cruz shared that this vehicle couldn't have gone to a better family, especially as Palaylay currently serves our country. Palaylay, accompanied by his wife and 23-month-old daughter, said he was happy and speechless with this gift.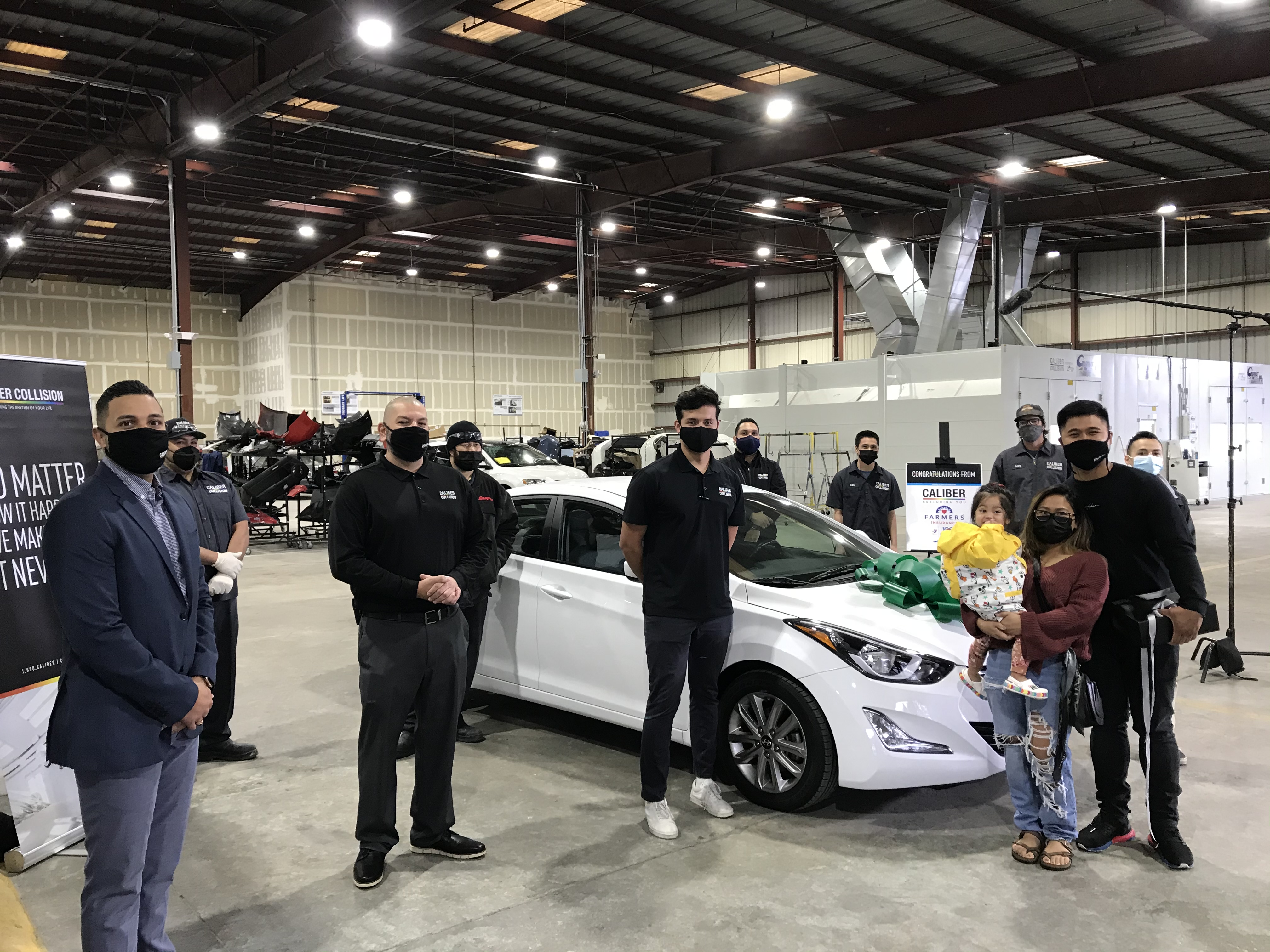 Since 2012, we have gifted more than 500 vehicles to veterans, active-duty service members and others in need of reliable transportation. To learn more about Caliber's dedication to helping families and communities across the country, visit calibercollision.com/about-us/community-involvement.
Published March, 2021.
How can we help? Let's get you back on the road
Get an estimate
Tell us about you and your vehicle to get a free initial repair estimate.
Schedule an appointment
Find a time that works best for you and we'll start Restoring the Rhythm of your Life.
Contact Us
If there's something specific you need help with, let us know.