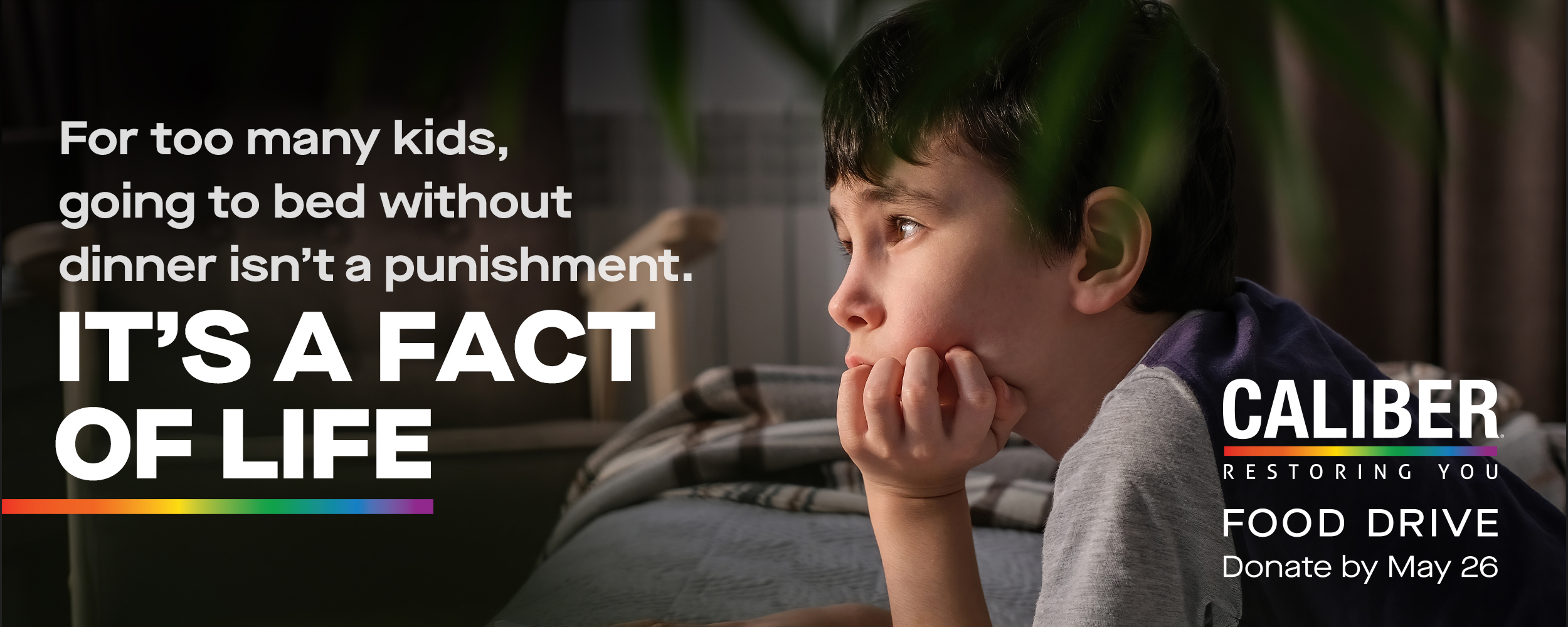 Caliber asks communities to help combat summertime food insecurity for school children
Today is National Make Lunch Count Day, and it highlights the fact that many of us probably take our mid-day meals for granted. Did you know that nearly 22 million children in the U.S. rely on free and reduced-price meals during the school year as their primary meal of the day? When the school year ends, many of those children lose their only reliable meal source over summer break.
And you can help! Caliber is seeking support from the communities we serve during our 12th annual Restoring You™ Food Drive through May 26. Join the Caliber family of brands, including Caliber Collision and Caliber Auto Care alongside Caliber Auto Glass, as we "make lunch count" for the millions of children who experience summertime food insecurity.  
With our purpose of Restoring the Rhythm of Your Life®, and thanks to the efforts of our teammates, customers and partners, Caliber has raised more than 24 million meals benefitting over 125 local food bank partners since the program began in 2011.
This year, our goal is to donate four million meals through monetary and non-perishable food donations. All donations benefit area community food banks, where they are able to turn $1 into six meals on average.
As you eat lunch today, please consider donating to the Caliber Restoring You™ Food Drive and helping make lunch count for the many children in need of healthy meals during the summer months. Donations can be made in any of Caliber's 1,600-plus centers across 41 states or online by May 26. The Caliber Foundation, Caliber's 501(c)(3) non-profit, will make your generous donations go even further by donating $.25 for every dollar raised. Donations to the Caliber Foundation are tax-deductible.   
Published April 2023