Best West Coast Road Trip Ideas
If you've always wanted to hit the open road and head toward the Pacific, then get ready for your next adventure. From Washington's peaks to California's beaches, explore six of the best West Coast road trip ideas.
Best places to Road Trip on the West Coast
Here are the top West Coast road trip itineraries:
Seattle, Washington, to Astoria, Oregon

North Cascades National Park, Washington to Joshua Tree National Park, California

Lake Tahoe to the Eastern Sierra, California

Los Angeles to Pismo Beach, California

San Francisco, California to Seattle, Washington

Olympic Peninsula, Washington
Let's explore each trip up and down the West Coast.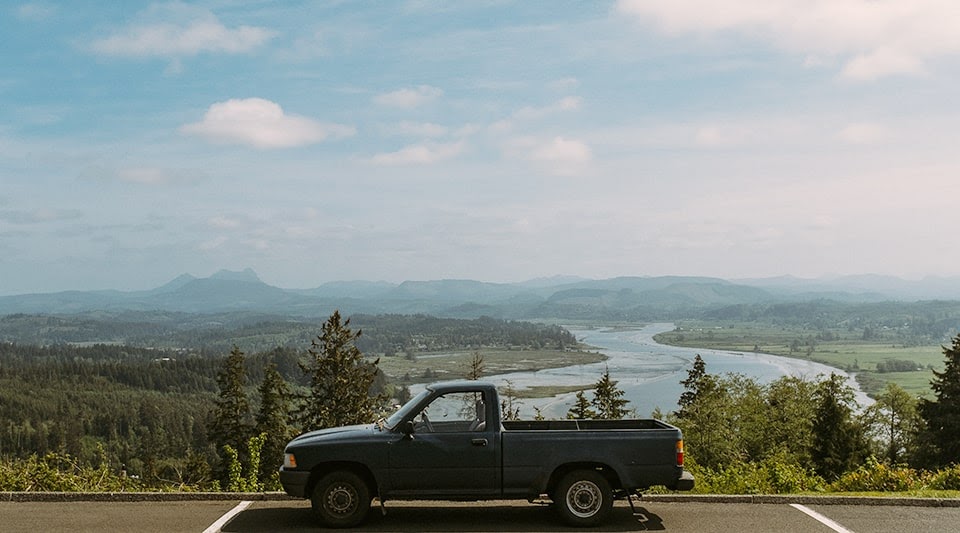 West Coast Road Trip #1: Seattle, Washington to Astoria, Oregon
Miles: About 181 or 188 miles depending on the route you take

Duration: Best enjoyed as a one-to-three day trip

Best time to go: From July to October to avoid the rain
Pacific Northwest scenery doesn't disappoint. With a temperate climate year-round, the area provides a majestic reprieve from those hotter-than-hot temperatures found elsewhere. 
This trip is full of coastline views, quaint towns, state parks, boundless beaches and plenty of (cinematic) history.
If you're coming from Seattle, you may already know of some fun things to check out. Top on the list is the world-famous Pike's Place Market, which is the home of the first Starbucks. 
You'll also find the best coffee overall, along with:
Amazing bakeries

World-renowned restaurants

Historic bars

Fresh fish markets
On this stretch of road, you'll come across incredible things to see and do. 
There are two routes you can take here — direct or scenic. For the direct route, take Interstate 5. For the scenic route, choose Highway 101.
Must-see stop in Washington
If you opt for the scenic route, crossing the Washington/Oregon state line means crossing the Astoria-Megler bridge. But before you cross this bridge, you'll want to retrace a piece of American history first.
Be sure to stop at the Cape Disappointment State Park in Washington. This is where Lewis and Clark's long expedition ended. 
With the 1803 Louisiana Purchase, the United States acquired a massive amount of land. This deal effectively doubled the young country's territory, helping it to take the shape known today. 
It was Lewis and Clark's historic journey that helped map our nation's westward expansion to the Pacific. What's more, their work alongside local indigenous experts helped expand U.S. commerce from sea to shining sea.
Cinematic history in Oregon
As you cross the bridge from Washington, the city of Astoria welcomes you to Oregon. 
Situated Northwest of the city of Portland, Astoria is a stone's throw away from the Pacific Ocean and surrounded by three rivers - it's no surprise that Astoria is historically a fishing town. 
Businessman and fur trader John Jacob Astor founded the small establishment in the late 1700s. Today, Victorian-era homes overlook the mouth of the mighty Columbia River. 
In fact, one or two of those houses might look familiar...
Astoria, named for Fort Astoria, has more than rivers to boast. This sleepy Oregon town was also the main shooting location for the 1980s cult classic, The Goonies. 
Every year, countless fans make this West Coast road trip to see the film's locations and play out their favorite scenes. For instance, Astoria's 8th and Duane make appearances on the big screen.
These are definitely worth a visit on your West Coast trek.
Other real-life Astoria places from the film include:
Country Club

Historical Museum

Walsh Residence
Outdoors in the Pacific Northwest
After you stop by your favorite film location, explore the area's bountiful beaches. You can stretch your legs after the long drive and enjoy hiking trails like the breathtaking Three Capes Scenic Loop.
Check out the Columbia River Maritime Museum to learn all about what it's like out on the open seas. If hiking is your forte, explore the Fort to Sea Trail, and enjoy a well-earned local brew before you head out.
For the road-tripping foodies willing to go a bit off route, we have two words: Tillamook cheese.
Tillamook is about 65 miles south of Astoria. In addition to being a wonderful town, it's also home to the Tillamook dairy products company. See how they make their cheeses, ice cream, and their special aged cheese, Maker's Reserve.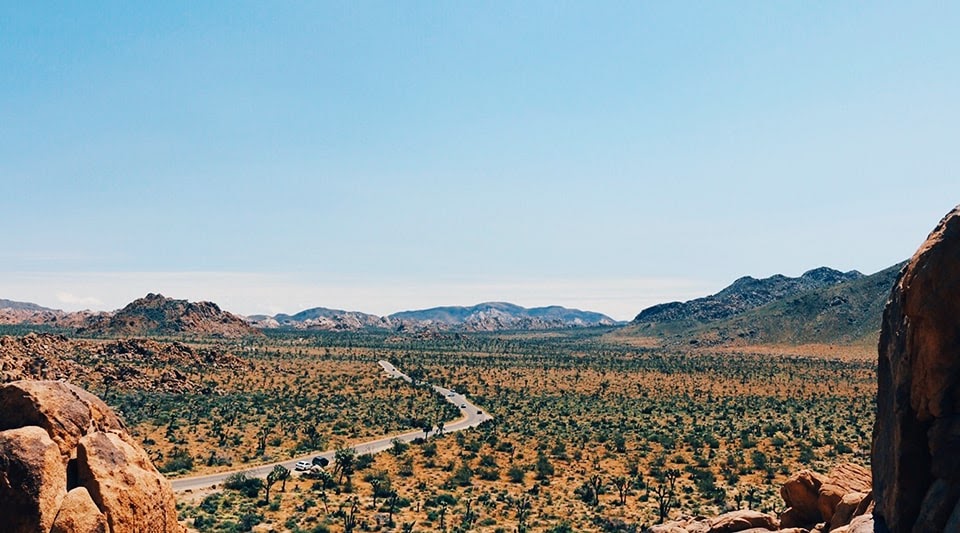 West Coast Road Trip #2: North Cascades National Park to Joshua Tree National Park
Miles: Up to about 1,300 miles, depending on the route you take

Duration: Can be done in two days, but take a week or more to really enjoy this route

Best time to go: Late March or early April to avoid the scorching heat
This West Coast road trip starts in the cool Pacific Northwest meanders past Death Valley and then to the Mojave Desert. Needless to say, the southern corridor is hotter than the surface of the sun at the height of summer. 
Pro Tip: make sure you have the safest and most enjoyable desert trip by going during spring. You may catch a bit more rain on the Pacific Northwest side of the trip, though.
However, unexpected desert flowers make those PNW showers worth it. A springtime trip lets you beat the heat while taking in the beauty of the desert in bloom. 
If you have experience camping and road-tripping in colder weather, you can go from the snow-capped Cascades to the dry desert.
Once you arrive in Washington
The beauty of this trip is that it starts and ends with breathtaking and very different national parks.
North Cascades National Park in Washington has many hiking trails, from simple day hikes to something a bit more advanced. In fact, this park is part of the Pacific Crest Trail of the famed book and movie Wild.
If you plan on doing some serious camping or hiking in this park, be sure to see if you need a permit or not. You should be fine without one if you're just stopping by for the day. 
Most national parks require a small fee for parking, which helps to maintain the upkeep and beauty that you'll be enjoying.
Other stops on this route include the Evergreen Arboretum & Gardens. This park is full of lush gardens and walkways in American Legion Park. It's a great spot for road trippers who want to literally stop and smell the roses.
More National Parks to see
The majority of this trip follows the I-5. That makes it easy to make stops at classic national parks like California's Yosemite National Park along the way.
And, of course, the last stop on this trip is Joshua Tree National Park in the southern part of California. Catch a glimpse of birds, lizards and even bighorn sheep that have adapted to this environment and thrive. The biggest spectacles are the Joshua trees, which have unique spiky leaves. You'll find plenty of cacti, too.
If you haven't warmed up to the idea of a late fall or early winter road trip yet, Joshua Tree National Park should do the trick. California's desert national and state parks offer pleasant daytime temperatures that are perfect for hiking through the area's famous canyons and sand dunes. 
There's no shortage of spectacular landscapes and spellbinding night skies. The area is a picture-perfect place for outdoorsy travelers to get away from winter's worst.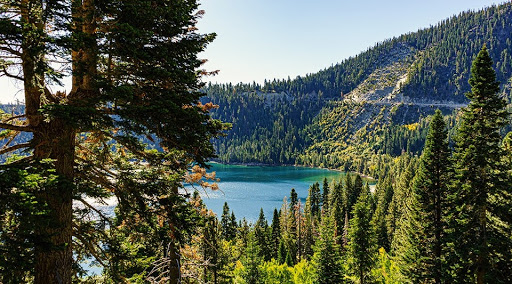 West Coast Road Trip #3: Lake Tahoe to the Eastern Sierra
Miles: About 250 miles

Duration: Can be done in half a day, but a full week is best

Best time to go: In spring, when the wildflowers are in bloom, but fall is a close second
If you really want to keep up with the Leslie Knope Parks & Rec trend, consider scenic South Lake Tahoe. 
You can enjoy the alpine lake or take a quick 40-minute drive to Hope Valley, California, which is best seen in the fall. When all the leaves start to turn during this period, it's a spectacular site.
If you stroll down California SR359 south to Bridgeport, you'll get to see the ghost town of Bodie. It's now a state park where you can visit historic buildings and browse through the gift shop. If you want a glimpse of a ghoul, you can plan a private tour of the place.
A little farther south, you can see the Mammoth Lakes. This lake has activities to do year-round. During the spring, summer and fall months you can:
Hike the Sierra Nevada range

Cast a line to catch a native golden trout

Relax on a kayak

Camp at one of the 800 campsites

Golf at the Mammoth's Sierra Star Golf Course
If you plan your trip earlier in the year, you can:
Enjoy snow sports such as snowshoeing, skiing or snowboarding

Snowmobile through the Inyo National Forest

Take a snowcat tour to experience the backcountry while staying warm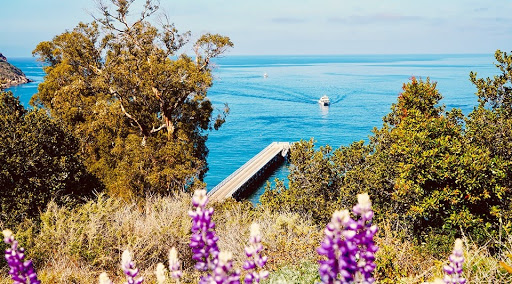 West Coast Road Trip #4: Los Angeles to Pismo Beach
Miles: About 180 miles.

Duration: This is a great day trip but an even better weekend if you stay in Pismo Beach

Best time to go: Spring to early fall. The fall is the optimal time if you want milder weather and fewer tourists
If you love beaches and want to explore some of the best California has to offer, then this road trip is for you.
You can start your beach journey at Manhattan Beach. This city has a lot to offer. For example, explore beautiful parks for walking and, of course, lots of waterfront space. 
Island adventures
If you want to press pause on the road trip, you can hop on a boat or plane to get to the Channel Islands. Island Packers will take you by sea, or you can use Channel Islands Aviation to get to the Channel Islands by air. 
You can visit this park year-round, but during the spring, you'll get to see:
Blooming wildflowers at their peak

Newborn fox pups

California sea lions and northern fur seals gathering at the rocks
Since this island requires a boat or plane ride, be sure to plan ahead. Check out other destinations that make up the Channel Islands, like Anacapa Island or Santa Cruz, too.
There's no brick-and-mortar lodging available, but there is one campground per island. So, be sure to pack your camping equipment and food if you plan to stay a few nights.
R&R on your West Coast road trip
If visiting the islands isn't your thing, then you can cruise along State Route 1 — also known as the Pacific Coast Highway — to Santa Barbara. This coastal town has hiking, water sports, fine dining options and a beach.
If you need some zen, check out the wellness retreat, practice yoga or treat your body to time in the Himalayan salt cave.
Next on the State Route 1 road trip is Pismo Beach. This beach is perfect if you happen to have a furry friend along for the ride. From hotels to RVs, this beach has a lot of dog-friendly places to stay.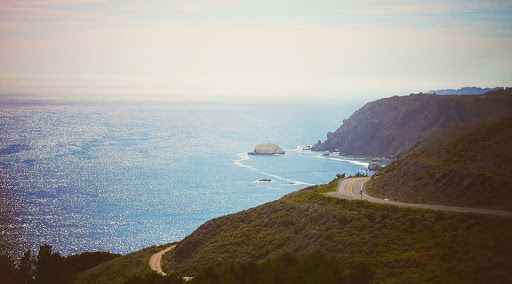 West Coast Road Trip #5: San Francisco to Seattle
Miles: about 850 miles

Duration: Two days without stopping; two weeks to get the full experience

Best time to go: June is great for the temperature, but spring and fall are great too
This West Coast trip begins in San Francisco, has a stop in Oregon, and lands in Seattle. 
Starting things off in San Francisco lets you visit the Golden Gate Bridge. Get a look for yourself at one of the world's most beautiful bridges that challenges the senses. 
Then, you can take a stroll over to the Golden Gate Park for some hiking, picnicking, bison viewing, deYoung Museum tour, Japanese Tea Garden, tennis or even playing a round of golf. If you're interested in a beer, swing over to San Francisco Brewing Co. for some eats and an IPA.
Between dune buggies and beaches bums in Oregon
This road trip continues to Florence, Oregon. Here you can check out places to camp, hike and see the dunes. Believe it or not, Oregon is home to the Oregon Dunes National Recreation Area, where you can ride dune buggies across the sand. For a thrill and a workout, the Oregon forests also have lots of trails for hiking and camping.
After some adrenaline pumping, take the Pacific Coast Highway to see breathtaking views of Oregon's Cannon Beach. This rocky shore is home to Haystack Rock and plenty of diverse birdlife. National Geographic named Cannon Beach one of the 21 Best Beaches in the World. 
Plus, it was another filming location for The Goonies. While Astoria was the principal shooting location, the film also features some scenes along Cannon Beach.

Like most things on this list, Cannon Beach has many hikes you can indulge in. If you want to work for your craft beer, there are trails that are close to the action downtown.

The last stop on this trip takes you into Washington where you'll find another awe-inspiring sight: the 633,000-acre Olympic National Park. Here you can camp, hike and see the stars at night.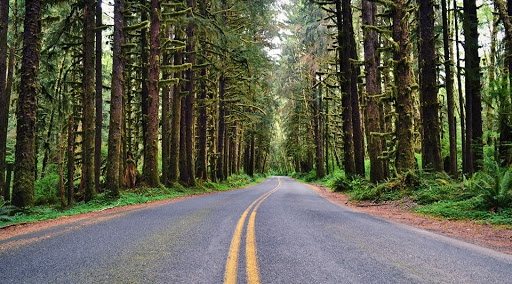 West Coast Road Trip #6: Olympic Peninsula Washington
Miles: About 550 miles

Duration: two to seven days. And, you'll want to come back

Best time to go: Late spring to fall
Olympic National Park is just one of the many sights around the Olympic Peninsula area. You can explore 13 state parks and nearly 100 other park facilities throughout.
One unique feature of the Olympic Peninsula is the Hoh Rain Forest. This temperate rainforest is one of the last survivors in the Pacific Northwest. Hear for yourself the One Square Inch of Silence this forest offers.
Another can't-miss feature of the Olympic Peninsula is the Hood Canal. Filled with all sorts of sea creatures, this 68-mile saltwater fjord was formed from a glacier 13,000 years ago.
If you're done with hiking and want to cover more mileage in the car, another sight on this trip is the Loop. It's 300 miles of asphalt sprinkled with nature, craft beers and even spots for whale watching.
Whether you're Team Edward or Team Jacob, fans of the Twilight series can see where this rivalry went down. The Loop takes you to Forks, Washington, and La Push, where the movies were filmed. Plus, for die-hard fans, there's a Twilight Festival in September with themed celebrations and events.
Bonus West Coast Road Trip: Pacific Coast Highway (PCH) 1 
Next up is something truly next level: State Route 1, or the historic "PCH." Hugging the coast of California, this is one of the nation's most renowned highways. 
Start in San Francisco and head down to San Diego. Wind through miles of beaches and beautiful views including Big Sur. Don't forget to stop at one of the many quaint bed and breakfasts along the way. 
End your trip with something a little fancier and splurge for a night's stay at the Hotel de Coronado on Coronado Island. 
Although, heads up to those afraid of heights: the island's only connection to San Diego is an arcing bridge that towers above the Pacific. Don't look down!
West Coast Road Trip Roundup
Road trips are fun and exciting— especially if you choose a good route and prepare properly. The best plan starts with packing the car with tunes, friends, food and family. 
The road is yours for the taking. Nothing but pavement and good times ahead. Whether it's a day trip, a week of driving or a month-long excursion, the trip is what you make of it. Happy trails!
How can we help? Let's get you back on the road
Get an estimate
Tell us about you and your vehicle to get a free initial repair estimate.
Schedule an appointment
Find a time that works best for you and we'll start Restoring the Rhythm of your Life.
Contact Us
If there's something specific you need help with, let us know.