Fleet Repairs and Maintenance
At Caliber Auto Care, we're driven to lead the auto repair industry in commercial vehicle maintenance and mechanical repair. As a trusted service partner for many regional and national businesses, we get your fleet vehicles back on the road at competitive pricing.
What fleet maintenance services does Caliber Auto Care offer?
Our rapid turnaround time includes everything from routine maintenance like tire rotations and oil changes to mechanical repairs, making us the one-stop-shop for your commercial trucks, vans and cars. 
Foreign & domestic: At Caliber Auto Care we have ASE certified technicians with experience on both foreign automakers and US-made fleet vehicles
Quick, drive-thru oil change: Don't have time to drop a vehicle off? Come to Caliber Auto Care for drive-thru oil changes
Diesel certified: Our ASE certified techs have expertise in diesel engine repair.
We offer State Inspections to keep your vehicles up-to-code
Major mechanical repairs: Even on the biggest jobs, you can count on Caliber Auto Care to give your fleet the best service at the best price
Come in for scheduled 30-60-90k Service to keep your fleet in top shape
100% corporate owned for streamlined communications, account management and billing needs
Interested in our Fleet Care Services?
Why Caliber Auto Care?
We do things The Caliber Way. This means Caliber Auto Care is committed to building trust through transparency. Our team will always educate you on your car's health and offer straightforward solutions and pricing, so you can make the right decision for you and your family. We know how important your car is to you, so we make it easy to schedule and complete all your repair and maintenance services in one place.
Find a Caliber Auto Care location
Caliber Auto Care takes the place of your dealership's service department and your local quick oil and mechanical repair shop with efficient, high-quality auto repair or maintenance services at an affordable price.
We know that scheduling car care services between work, school and play can be a hassle. That's why we make it as easy and straightforward as possible, offering you neighborhood convenience, superior service, comfortable waiting areas or free local shuttle service and the option of staying in your vehicle for some services while we work. It's all about meeting your needs and standing behind our work.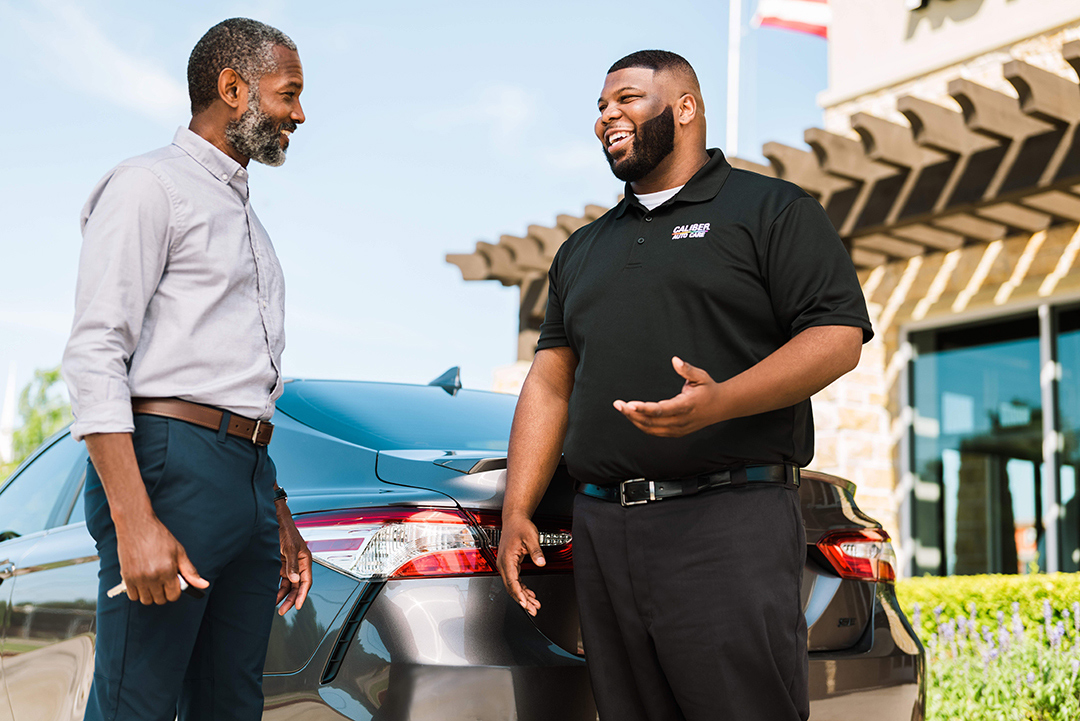 How can we help? Let's get you back on the road
Schedule an appointment
Find a time that works best for you and we'll start Restoring the Rhythm of your Life.
Get an estimate
Tell us about you and your vehicle to get a free initial repair estimate.
Contact Us
If there's something specific you need help with, let us know.