Seasonal Car Maintenance
When the weather begins to change, we can help keep your car in top shape no matter the season. Our ASE Certified technicians and state-of-the-art equipment will fine tune your vehicle and get you back to what's important. Schedule an appointment today.
Maintenance services for every season
From changing your oil and engine filter to checking fluid levels, we are happy to do it for you. Here are some services we offer.
Our team specializes in climate control system repair ensuring your family is comfortable no matter when you travel. 
Brake checks and brake pad replacements
As your one-stop shop for on-the-spot brake checks and brake servicing, we'll stop at nothing when it comes to keeping you safe no matter the weather.
Tire checks when the seasons change is always a good idea. We will check your tire pressure, rotate your tires to ensure your tires experience even wear and tear and perform re-alignment utilizing the latest laser alignment system available. 
For battery and electrical systems, we take pride – and take charge – in fixing the problem fast. When cold weather strikes you want to ensure your battery is in top form.
Why Caliber Auto Care?
We do things The Caliber Way. This means Caliber Auto Care is committed to building trust through transparency. Our team will always educate you on your car's health and offer straightforward solutions and pricing, so you can make the right decision for you and your family. We know how important your car is to you, so we make it easy to schedule and complete all your repair and maintenance services in one place.
Find a Caliber Auto Care location
Caliber Auto Care takes the place of your dealership's service department and your local quick oil and mechanical repair shop with efficient, high-quality auto repair or maintenance services at an affordable price.
We know that scheduling car care services between work, school and play can be a hassle. That's why we make it as easy and straightforward as possible, offering you neighborhood convenience, superior service, comfortable waiting areas or free local shuttle service and the option of staying in your vehicle for some services while we work. It's all about meeting your needs and standing behind our work.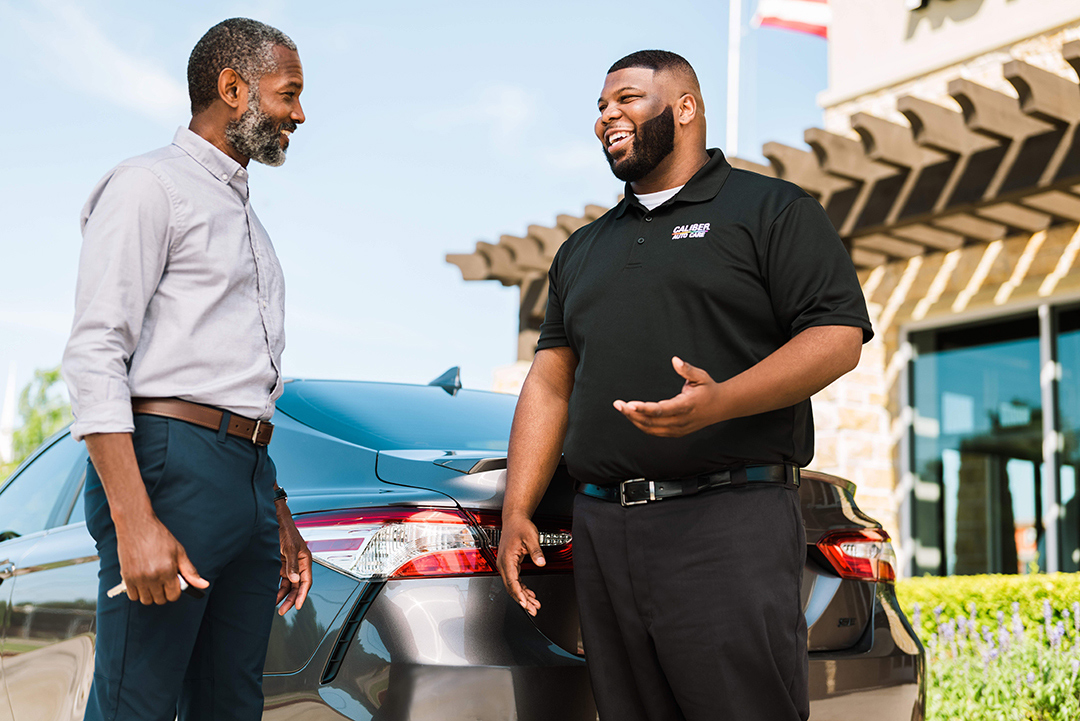 How can we help? Let's get you back on the road
Schedule an appointment
Find a time that works best for you and we'll start Restoring the Rhythm of your Life.
Get an estimate
Tell us about you and your vehicle to get a free initial repair estimate.
Contact Us
If there's something specific you need help with, let us know.